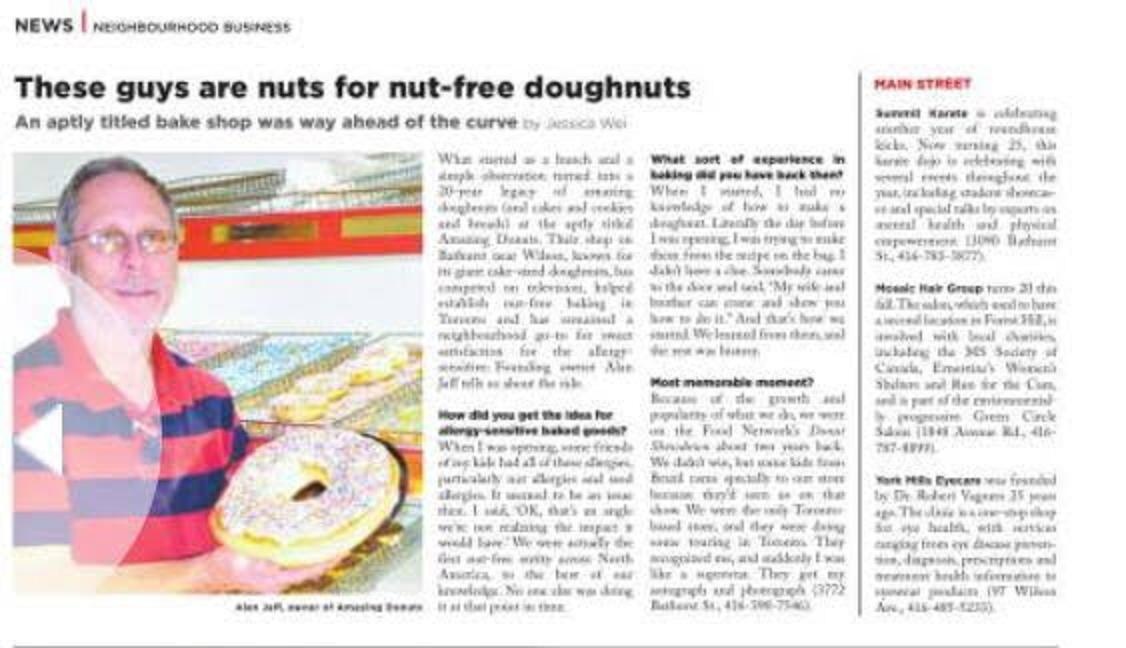 Check out the article PAGE 16 at:
http://www.postcity.com/Digital-Edition/2017/October/North-York/
Thank you to all our customers for voting us: :Best of North York" for the 10th year in a row.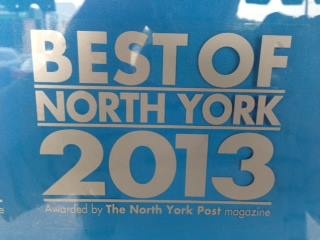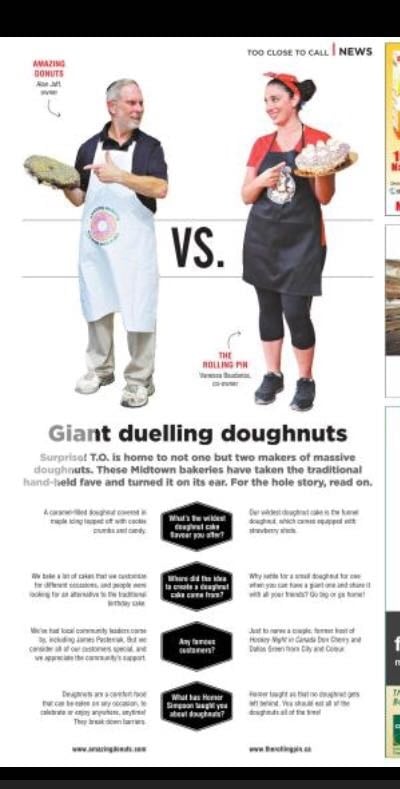 Receiving acknowledgement for our giant doughnuts was a thrill. With many made to date for birthdays and holidays each one is always hand crafted and baked fresh.
Check out the following links to view other exciting posts and coverage that we have had:

http://holyblossom.org/2016/12/clergy-in-cars-getting-sufganiyot-and-singing/
https://www.instagram.com/p/BVicxLeghGq/
http://www.postcity.com/Eat-Shop-Do/Eat/April-2016/Food-Crawl-Pre-Passover-carb-loading-at-Bathurst-and-Lawrence/