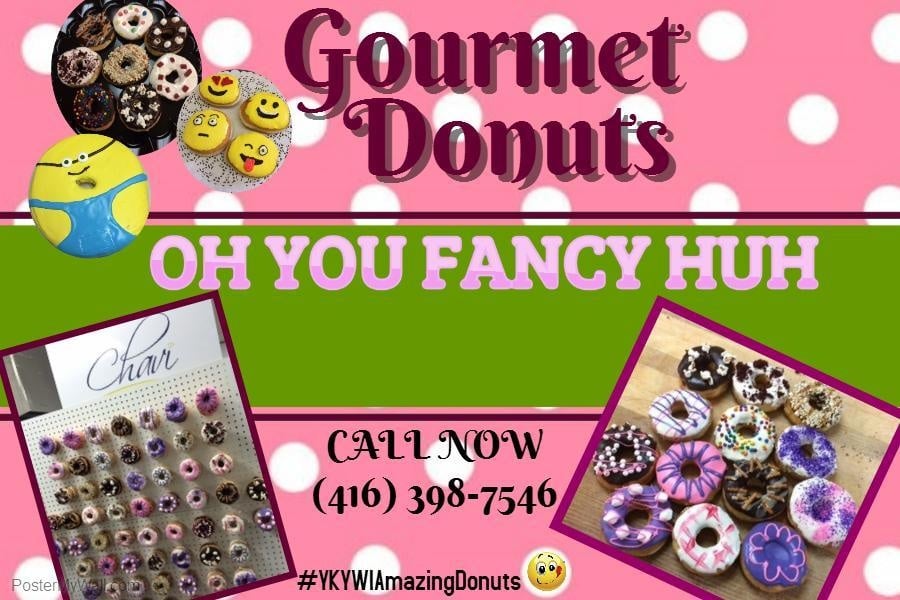 Try our new gourmet donuts on a wall or in a box they are sure to please. Emoji donuts for your silly side or donuts with various toppings such as popcorn, marshmallows, edible glitter, cookies, and so much more to complement your glamorous and sophisticated side. Each donut is designed to not only make your taste buds water but to make your eyes pop too at the delicious pieces of art.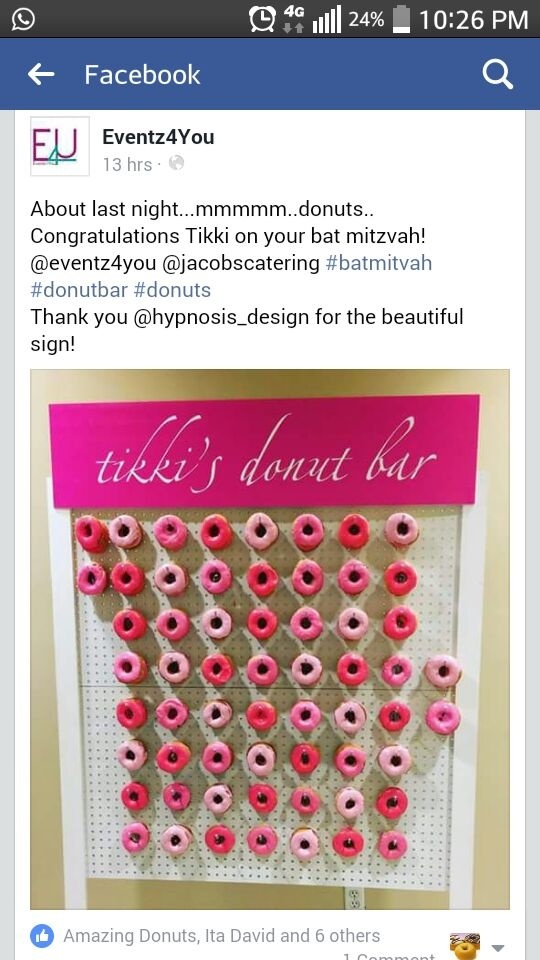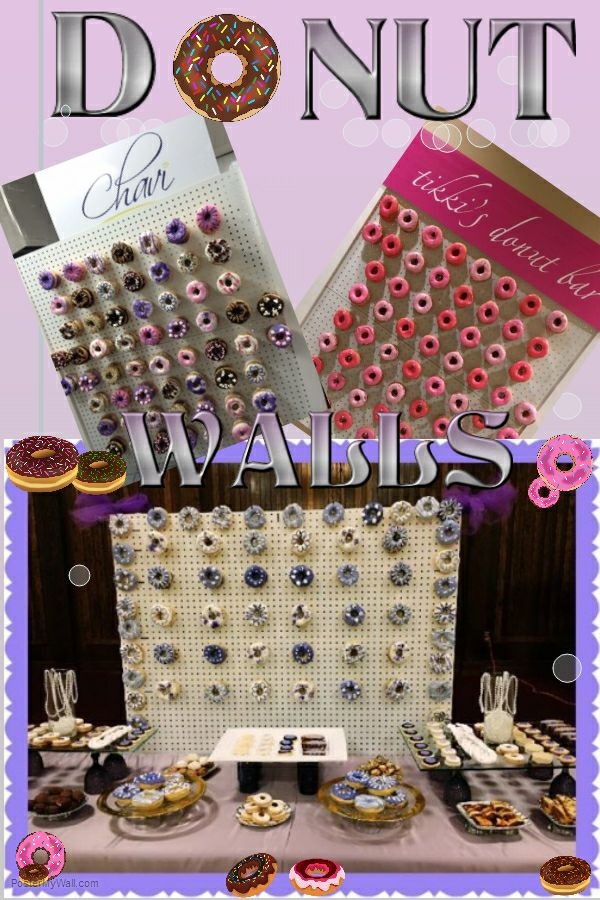 The newest dessert trend. Did your parent once tell you not to play with your food? especially
donut stick it on the walls? Well this is going against everything you've been taught. Not only are we
sticking donuts on the walls we are doing it in style. For weddings, Bat/Bar Mitzvahs', any special
occasion, this innovation is perfect and trending. These walls make the perfect dessert bar
backdrop and you get to pick the color and design truly making it original. Feel free to add your
own original puns to it to give it a fun and flirty feel.